Tree Planting throughout Northern Ireland
NI Farm Forestry offer a complete service in relation to all your forestry and woodland needs. From assisting with grant applications to preparation of ground, sourcing and planting of trees and on-going management.
Woodland Creation
Machine/Mechanised Planting
Supply of Trees
Maintenance
Background
NI Farm Forestry's contracting service was born originally as a sideline to our commercial Christmas tree production. Lessons derived from this specialist forestry activity has direct relevance to general woodland establishment. With Christmas tree production early and rapid establishment is of utmost importance, as it should be for all trees planted on a commercial basis. Due to the numbers of Christmas trees planted annually by NI Farm Forestry mechanisation is essential.
Specialist planting machinery is utilised where possible. Mechanised, machine planting has moved forward recently and the modern planting machine bears only a slight resemblance to the converted potato planters of bygone years. Modern mechanised machine planting ensures a more rapid rate of growth in the first few years as the plants are placed into a deep furrow that allows for drainage and loosened earth around the developing roots.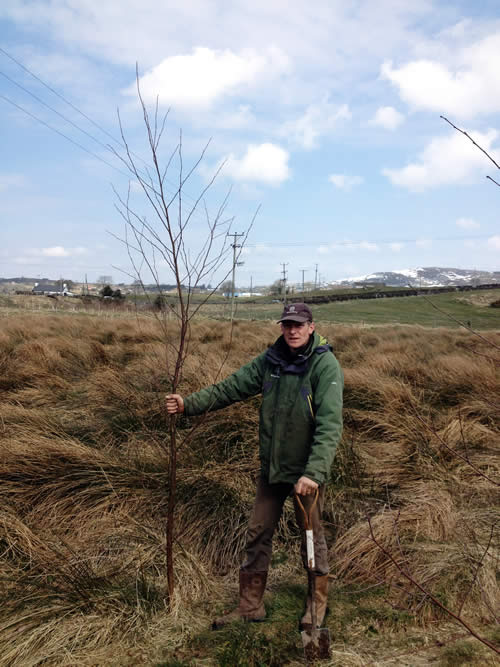 Tree Planting Services
NI Farm Forestry offers a complete woodland establishment service from initial site visit and the production of a planting and management plan, through site preparation, planting and early maintenance.
Our aim is to work with landowners to ensure that they get the woodland they want that is environmentally appropriate and makes use of available grant aid in the most efficient way.
Following an initial site visit and a discussion to determine the owners' aspirations it is often amazing to see the variations in the planting prescriptions available. Following confirmation of client's needs and desires all grant application paperwork can be put together for approval. Any liaison can be undertaken on a client's behalf and any site visits requested by the Forest Service can be accompanied.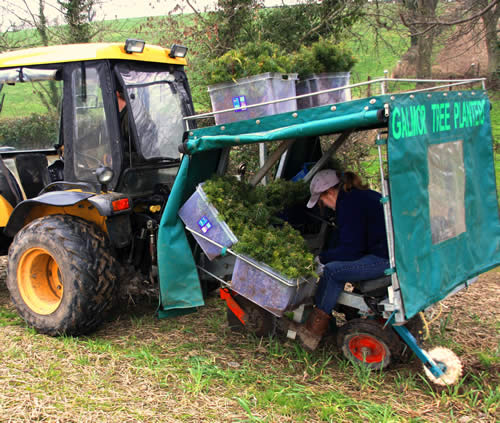 Grants
There are currently three grants available for planting. The Forestry Expansion Scheme for areas of commercial forestry over 3 hectares. The Small Woodland Grant for areas of Native Woodland over 0.2 hectares and a option for Woodland Creation under the Environmental Farming Scheme.