2019 Opening Hours
7 Days a week to 6pm
Our 2019 Christmas tree shop is now open.
Open every day to Christmas - (see opening hours)
Opening Hours 2019
We are open from
9:00am to 6:00pm Monday to Saturday and
2:00pm to 6:00pm on Sundays right up to Christmas
Prize Winning Trees from NI Farm Forestry
2019 Irish Supreme Champions (Scroll for more)
Local Trees for local Homes
Currently we offer the following varieties of Christmas trees in a wide range of sizes from small trees suitable for a small flat or small appartment to large Christmas trees for the large home and open space:
Noble Fir (cut trees from 6' to 12')
Nordman Fir (cut trees from 5' to 15')
Grand Fir (cut trees from 6' to 9')
Douglas Fir (cut trees from 6' to 8')
Norway Spruce (Pot grown and potted from 3' to 6' and cut trees from 6'-12')
Limited numbers of Fraser fir, Canaan fir, Scots pine, Serbian spruce and Blue spruce are also available
Examples Prices: 6ft tree £30, 7ft tree £40
Additionally tree stands, plain and decorated handmade wreaths and table centres are also available. Our wreaths are of the highest quality and can be decorated to your specification in order to match the theme or colour of your own home decorations.
Other species are currently being developed and will be ready for future Christmases. These should offer an interesting alternative to the more traditional selection. This year we will have a limited supply of Fraser Fir and Serbian Spruce.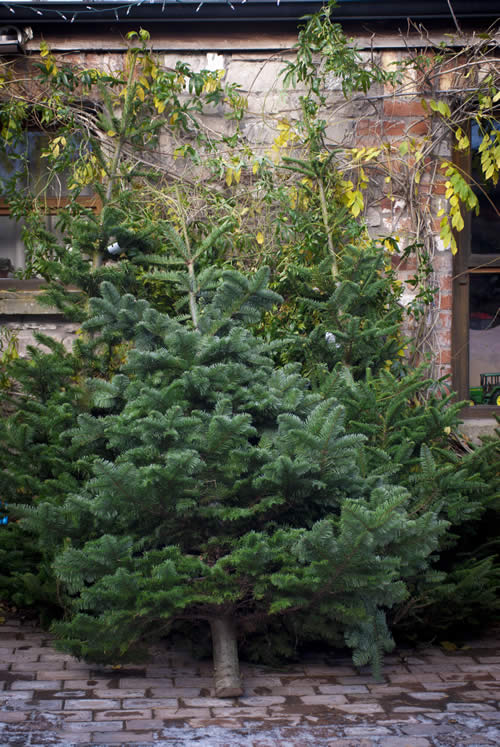 All Christmas trees are grown in accordance to guidelines established by both British and Irish Christmas Tree Growers Associations, of which we are members. These ensure the appropriate use of plant protection products and fertilisers and that the trees produced are of a consistently high standard.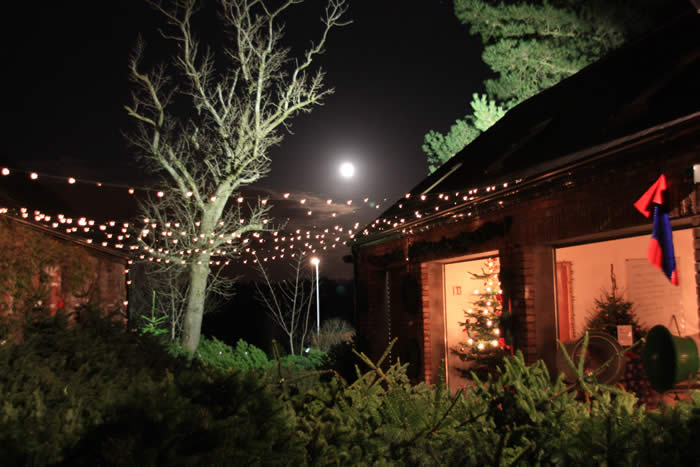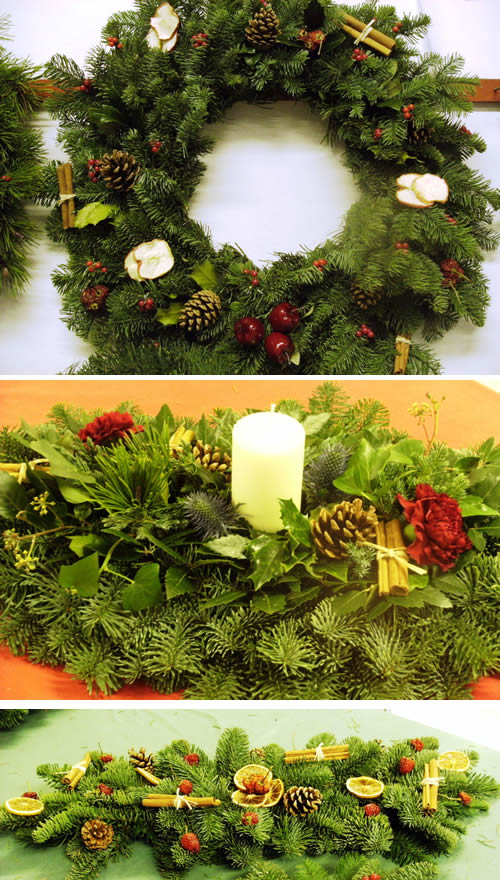 Champion Grower 2019
Irish Supreme Champion
We are delighted here at NI Farm Forestry, Ireland leading Christmas tree grower, to have been crowned champion Grower of the Year for 2019.
One of our Nordman Fir won best in class and went on to win the Irish Supreme Champion.
One of our Spruce was runner up in the alternative species category. This is the first time a grower from Northern Ireland has won the Supreme Championship.
Pictured - Tony Johnston with the winning tree and ribbons...
N.I. Farmer of the Year 2019
We were delighted to be runners up in the Farming Life Farmer of the Year competition.